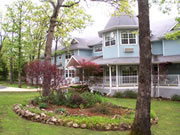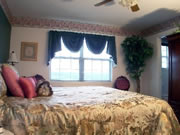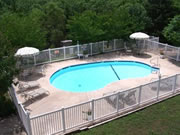 Our Branson Bed and Breakfast offers 20 Gorgeous Rooms and Top-Rated Hospitality await you! Each room is decorated differently, so there is something for everyone.
If you haven't stayed Bradford, you haven't stayed Branson! Guests of our well established Victorian style Bed and Breakfast are treated to top-of-the-line accommodations during their visit to Branson. It's no mistake to assume that staying at the Bradford House Bed and Breakfast will provide you with memories you'll cherish forever!
First, step into the kitchen for Coffee, Tea, Soda or Water anytime! We're conveniently located just off of Highway 165 and Fall Creek Road on Blue Meadows Rd., just 1.5 miles from the center of the Branson Highway 76 Strip, and just 10 minutes from Silver Dollar City.
You'll be greeted with smiles from our friendly staff. We'll treat you as family during your stay, going out of our way whenever possible to make your vacation to Branson unforgettable.
You'll feel at home in your room! Each of our 20 rooms is decorated differently, allowing for each guest to experience the Bradford House in their own special way. Our famous 'Bradford Beds' and high-thread count linens will soothe you to sleep after a long day of exploring the sights and sounds of Branson.
The next morning, you'll rise to the smell of our delicious (and widely famous) home-cooked breakfast. Each morning brings a new treat. Our specialty breakfasts will start your day just right. We're unmatched by other Branson Bed and Breakfast Inns!
There's so much to do in Branson, that youll need our top-rated Branson Bed and Breakfast as a place to refuel, recharge and start all over again!